Gift Vouchers have traditionally been the gift you give when you don't know what to get someone. But these days, we reckon gift vouchers (from daily deals sites) are the present you should give as a first option!

Here's why:

1. Double the Value
The beauty of daily deal sites is that they their deals are usually 50% of the normal cost. So when you buy one you are getting double the value for your dollar. Daily Deal vouchers are not like a normal gift voucher. Your gift voucher may be $25, but the recipient will get $50 of value. Now that's a gift.

2. Lots of Choice
A Daily Deal voucher is a voucher of possibilities. When you gift a daily deal voucher, you are giving a whole lot of choice. You've seen the range of deals you can find. Something for all interests. And if they can't find something today, there is always the next day when more deals will be loaded. And because the giftee choose their own gift, they won't be disappointed.

3. Fun to choose
Let your giftee do the work :) Half of the fun with gift vouchers is finding something to spend it on. Browsing the deals will add to the fun and anticipation of the gift.

4. You get to hear all about the experience
When you give a voucher from an experience deals sites like GrabOne, you are giving an experience. It could be a test flight, it could be a fancy dinner at a top restaurant, it could be a ride on a hovercraft.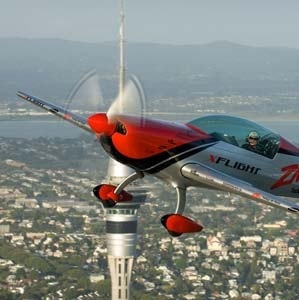 Photo: Remember.co.nz
I bought a daily deal voucher to go on a test flight. I got to fly the plane. It's something I will never for get. It was only $99. If someone had brought that for me, I'd always associate that exciting experience with the person who bought it for me. Memories last, and happy and exciting times that came from your gift will last a lifetime. Cheap Chinese junk won't.

5. Great as a Backup Present
So you want to get them a physical item, but you just aren't sure you'll find one? Well consider a voucher as your backup present if you get stuck.

6. Buy and it's done
With this thing called the internet it's so easy to buy them. Enter your amount, your credit card, and you're done. It's less stress on you at Xmas time. You can rest easy knowing your gift will be well received.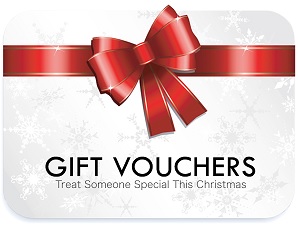 7. Last minute
Are you a last minute gift buyer? You can buy gift vouchers one hour before you give them! Just jump online and print them out - problem solved. You can also email then to the recipient (but we don't recommend this at 11pm on Christmas Eve ;)

We reckon Gift Vouchers from daily deals sites are the best gift you can give. Give it a try this year! Sites offering gift vouchers:

GrabOne: http://www.grabonestore.co.nz/gift-card/landing
BookMe: http://www.bookme.co.nz/bookings/auckland/vouchers
1day: http://www.1-day.co.nz/purchaseVoucher.do (Products Only)