Group buying site Yazoom will soon launch it's brand of daily deals in the capital. Yazoom Wellington is scheduled to go live next Monday, 23rd May, and based on the number of requests for them to offer Welly Deals, Yazoom will be well received by Wellingtonians.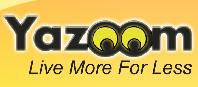 Yazoom launched their Auckland Deals page a little over 6 weeks ago. In that time they have grown to become the 6th most popular site in terms of Facebook Members. With a current membership of 9,000, Yazoom looks to surpass the 10,000 member mark early next week.
Aucklanders have been used to seeing Yazoom deals each day. Yazooms top marketing method is TV advertising, and in prime time slots such as during Shortland Street. Soon Wellingtonians will become familiar with this great new site through regular TV spots for Yazoom Wellington.
Some of the deals offered by Yazoom so far have been, $1 coffees, $4 Sushi, $5 Bowling, $5 Mini Golf and many others. But Yazoom is not all food and activities. They've offered deals in all areas from Teeth Whitening, to Electrical Safety Check to Warrants of Fitness.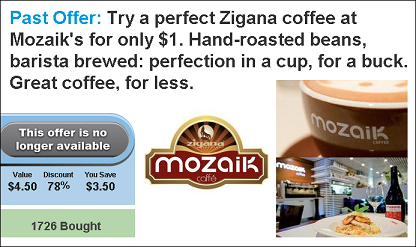 Wellington isn't the only region about to get Yazoomed. Soon Waikato and Christchurch will get a daily deal on their TV screens. Its all part of a national growth plan which includes the smaller centres.
Yazoom have a keen interest to work with local businesses in provincial towns, so if you have a business and want to get a flood of new customers in the door, then contact Yazoom's business team. You might even get featured on TV!
Very soon kiwis across the country will have a taste of Yazoom's First National Deal. So keep your eyes out online, and on TV for that one. Its sure to be a ripper!
But for now:
Wellingtonians - Make sure you are registered for the Yazoom Wellington launch.
Kiwis around the country, get registered to receive the first national Yazoom deal:
www.Yazoom.co.nz/register.aspx
.